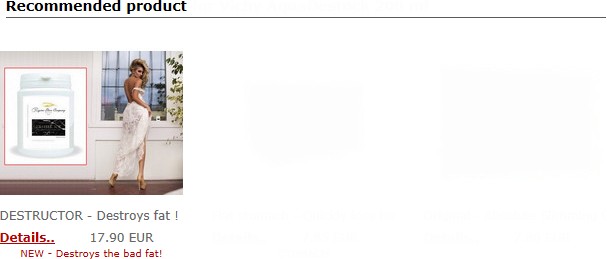 Lose weight, great for your health!
More time spent overweight during his life , the longer the factors of cardiovascular risk are present.



Losing weight - even a little and unsustainably - is beneficial for the heart and arteries, regardless of age.

It is this encouraging message just delivered a large epidemiological study published in the Lancet medical journal Diabetes & Endocrinology. Our research, from a review of data with a decline of more than 60 years, show that any reduction of overweight in adulthood reduces cardiovascular risk factors in the long term, said Professor John Deanfield, lead author of the study. This positive impact is observed even if the weight loss was modest and even if it was temporary.

For observation work, researchers (University College London) followed nearly 1,300 men and women since their birth in March 194. Objective was to analyze the correlation between the evolution of the weight curve in time and cardiovascular risk factors after 60 years. The size and weight of each volunteer were measured five times during childhood, then four times between 36 and 64 years, which has allowed to classify them into three categories: patients of normal weight, overweight and obese. The evaluation took place between 60 and 64, by measures of hypertension, diabetes and the thickness of the arterial wall.

Conclusion: Over exposure to excessive adulthood is extended, the more cardiovascular risk factors are present by weight Subsequently, causing arterial thickening. But a change of category (obesity overweight or overweight to normal weight) results in an improvement of indicators , even if the person has finally found his body mass index (BMI) initial.



"Act as soon as possible"



According to Professor Jean-Michel Lecerf, head of nutrition at the Pasteur Institute of Lille, the work of researchers may therefore lead to the prevention message: In the same way we always have an incentive to reduce its consumption of tobacco, it is beneficial for cardiovascular health to lose weight, even if it is a few pounds and even after 55 years. In the study, 13% of participants lost weight during follow-up, but only 2% were able to maintain this achievement over time.

However robust by its inclusion in the long run, the British study has limitations. Scientists have actually measured risk factors that inform indirectly on cardiovascular health, not the events themselves (stroke, infarction , etc. . ). In addition, they do not indicate the reason for the weight loss and did not take into account factors related to lifestyle volunteers.

Vice -President of the French Federation of Cardiology, Professor Claire Mounier - Véhier point of his side another positive conclusion. The researchers point out that there is no effect of childhood obesity on the risk factors in adulthood if overweight children improves over time, even moderate stresses does. It has an interest in acting as soon as possible on our lifestyle by eating a balanced way, by removing the excess stress can make you fat and doing physical exercise in early childhood.

Delphine Chayet - Le Figaro